www.Raphaelinternational.com is presenting fresh new innovative ideas in hair designs and cosmetology techniques for the 21st Century showcasing the work of World Champion stylist Raphael. Our new Salon Healthy Life Style Product shop are all open for business at our 15 Mile Rd and Ryan Rd in Sterling Heights Michigan. Stop on by from Tuesday to Sunday from 10 AM to 6 PM to experience the most unique Beauty Salon and Spa in the Metro Detroit area. Visit us in Sterling Heights Michigan where walk-in are always accepted and our hair styling capabilities will exceed your expectations. Group rates for wedding day parties when you just have to look your best!
Click on photos

To enlarge
Our mission: to provide everything for a more beautiful and healthy you
Imagination...Creativity...Style...Elegance from Master Stylists
Bridal Shop - Beauty Supply shop , Nail Salon, 15 Hair Styling Booths, Facials and Permanent Makeup and hair removal treatments, and pedicures. You'll find our hair cutting & advanced styling capabilities will exceed your expectations and we are open 6 days a week for walk-in customers.
...Our specially trained stylists are committed to providing quality services that give you the hair style and hair care advice you deserve. Get these great salon services and prices six days a week at our Sterling Heights, Michigan location...

no appointment is necessary as we accept walk-ins

Tuesday through saturday.
Salon Hours: Tuesday through Saturday 10AM to 6PM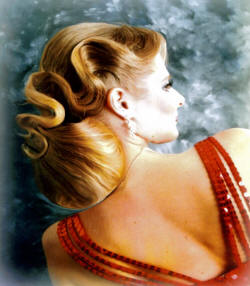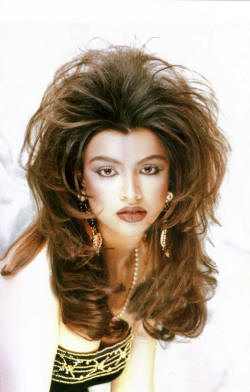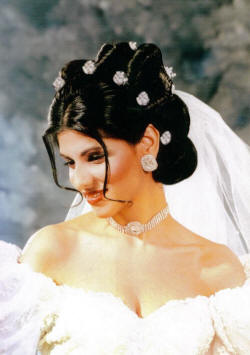 Let our Award Winning Stylists give you a Cut & Style prized by real Movie stars.
Learn how to do Fantasy and other advanced Hair Styles by buying any of these 6 instructional DVD's. Advance your hair styling skills and income potential with these step by step... "How To" DVD videos taught by International hair styling sensation Raphael.... Click to see step by step details on these DVDs
This site's comprehensive collection of advanced Runway fantasy, After 5 and casual hair styles is designed to inspire professional hair dressers and salon owners in the art of cosmetology. Our series of hair photo galleries feature some of the awesome new looks created by the imagination, hair magic, and International award winning talents of Raphael . Raphael also is an advocate for healthy lifestyles where exercise, diet and nutrients fueling your inner body creates a more beautiful you. Fellow Salon owners are advised to contact Raphael about proven income producing product lines showcased here that are easily moved through retail exposure to their own Salon's clientele.

This web site will not only inspire you, but also "Open your Mind" to a world of creativity and the LOOK you've been longing for.... Most of the style samples presented here are fully explained in Raphael's full color step by step DVDs video instructional online purchasing

5 Hair Styling Categories
with samples featured in a step by step
Raphael's Styling DVDs Videos


Exciting new styles and directions. in our redesigned -expanded web site. Raphael International is taking you into the 21st century and future of hair creations... Take a look & discover a new look for you from these pages!

| | |
| --- | --- |
| | Fantasy styles for a dramatic look.. |
| | Evening Avant Garde' Styles for parties & weddings and formal gatherings. |
| | "After Five PM" elegance for special nights out for Movie & music stare and runway moders! |
| | Blending Fashion-Styling and Art into "Show stoppers" that put you on the modeling "Runway" . |
| | Basket Weaving and fantasy hair braiding. |
| | Step by step instructional video tapes on creating "Fantasy -After5 - Basket "Weaving" hair pieces and formal Hair Styles for beginner and advanced hair styling students. These show Raphael Isho in action doing advanced styling techniques that have won him worldwide acclaim. |
| | Raphael International ..our mission, history also includes an instructional hair stylist school with one on one instructions |
Raphael wins the 2010 OMC World Championship Gold Medal for Fantasy Hair Styling in Paris
---
Master stylist and World Champion.. Raphael Isho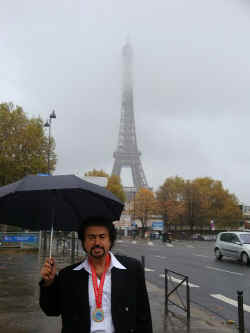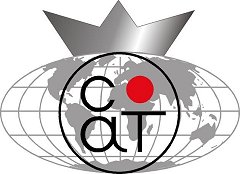 International "Creative Artistic Technique" Award goes to.....Raphael
Raphael International Salon.
3747 E.15 Mile Rd, Sterling Heights, MI 48310
Phone # 1-586-977-9991
Fax # 1-586-977-1922

New: Post your own hair style photos in our FREE photo gallery to share with friends...and get discovered...SEE Raphael's Photo Hair Gallery . click here to view. Just want to add your photo? Login with user name "raphaelinternational" and a password of "international" and follow simple directions to add your own hair style photos.
Take a guided tour of our site..After5 styles
Salon Owners: How would you like to save on your home and salon energy bills while making extra money providing your clients with hassle free savings on their utilities???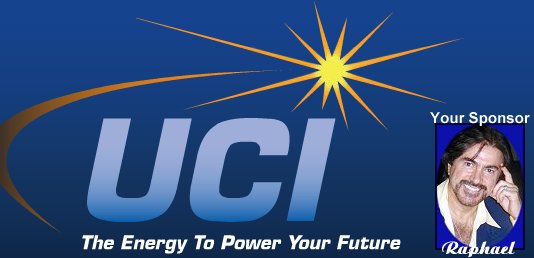 You now have a Choice on your Natural Gas and Electricity Billing Rate!
Raphael International wants you to save on your essential home and office Natural Gas and Electric Utility Bills. Unique supplemental income opportunity for Salon owners and our clients to earn money offering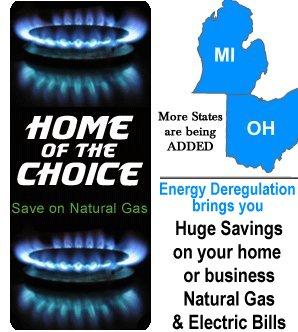 savings on your existing monthly invoices by lowering the meter billing rate through our utility service aggregator. Keep your existing natural gas or electricity provider, but join our energy saving cooperative and get a lower group rate immediately. Energy Deregulation allows you to choose your natural gas provider. UCI provides an attractive, reliable option with our licensed natural gas supplier for both residential and business customers. Impressive discounts are available on month-to-month plans with no contracts and no cancellation fees.

Switching to our supplier is simple. The utility service and billing remains the same and you continue to receive quality "clean burning" Natural Gas. The only change is the rate paid for your gas... and soon your electricity.

We're proud to offer this service exclusively as a independent representative of Utility Choice International (UCI). This opportunity to earn extra income can be your too. Earn through the power of referrals and warm market relationships using this low overhead business model that eliminates many of the "brick & mortar" expenses such as advertising, payroll and facility fees. This model enables Raphael's UCI down line representatives to pass the savings directly to their customers, family and neighbors.
Transfer existing services and keep your current Natural Gas provider and billing number
Connect all the office and home utilities billing to co-op pricing in minutes
Save time and money by bundling your Power Utility services with lower meter billing rate.
Energy Deregulation laws in Michigan allows you to choose your natural gas provider. UCI provides an attractive, reliable option with your licensed natural gas supplier for both residential and business customers. Impressive discounts are available on month-to-month plans with no contracts and no cancellation fees. ** Switching to our aggregator energy supplier is simple. Your existing utility service and billing remains the same and you continue to receive quality "clean burning" Natural Gas without interruption. The only change is the lower rate paid for your gas.
---
In today's poor economy everyone can use a steady second income from proven legitimate network and referral marketing program. Salon owners, stylists and and all their clients can earn real money sharing Raphael Internationals' highest rated income making programs with their family and friends...
Raphael International saved hundreds in office Gas & Electric utilities and we're confident you'll love the
savings and extra income by joining UCI. There's no minimum contract term (month to month) and no cancellation penalty. Learn more about automatic saving on common energy utilities, plus internet connection and cell or landline phone services by clicking this link www.myinvado.com/raphael . Lower your own home or business energy gas and electric bills and share the group discounting of these services used by all households. Checkout the Utility Choice International Energy savings co-op and start saving and making money today. Everyone can save a bunch on their home and business energy bills, without changing and local energy providers, by joining our energy co-op.
Sign up for Daily Referral DEALs to get access to your personal profile and the gateway to exclusive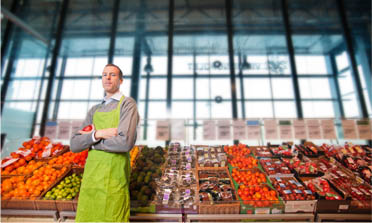 group buying deals from top-rated businesses in your Favorite cities throughout the USA and Canada.
Get exclusive deals only available through Daily Referral emails and mobile phone gadgets. Share with friends on twitter and Facebook ... If you refer 3 others who purchase the same deal as you, your purchase is FREE with rebate credit!
Search for and follow your Favorite retailers, restaurants and service businesses.
Discover new businesses based on your interests, ratings and shopper profile. Stay informed with daily deals, VIP shopper events, and price drop updates....

Referdia Offers: These offers are listed by your favorite businesses on Referdia. New deals are posted every day from local, national, and online businesses. Save up to 90% just by sharing the deal! No more buying deals online: instead, if you see a deal you like, simply share it with your friends and the deal is yours.

Referdia Smart Dollars...This is Referdia's way of saying thanks! Earn Referdia Smart Dollars by signing up, customer loyalty, referring friends, and various other activities on Referdia. Use your Smart Dollars toward over 200,000 brand-name items, including daily deals which offer some of the biggest discounts! New deals run each day
Own a retail storefront or Service related business? Daily Referral is the next generation of online group buying that will generate extra business for you without any extra expense.... guaranteed A state-of-the-art tool (Like Groupon™ on Steroids) that lets you communicate directly with existing customers and attract new ones via social network referral re-marketing of your own daily deal incentive offers to our network of nationwide shoppers. Generate a continuous stream of new customers and learn how to leverage the internet reach into local incentive marketing.
You create the deal and you're in control and use social media sharing to reach new customers.
Create exciting, interactive marketing viral incentives shared by customers.

Customize your account to add multiple locations, account managers, images, and descriptions, live social media feeds, and much more.

Track your sales, traffic and offer successes on Daily Referral Admin console.

Flexible: You choose the price, duration and content of each offer, and run as many as you want, 24/7, 365 days a year. Referdia allows you to save those big discounts for special occasions. You create the offer you're looking to market right now to promote your business.

Your business keeps 100% of the revenue, that's right, we focus on driving the customer to your store where they pay you directly for the offer.

Business Owners Apply for a FREE storefont today and get details! and click on the Referdia for Business link.
Online social media has forever changed the way that businesses connect with customers online. Businesses everywhere are using social-media to promote their brands, but until now very few have found effective ways to increase revenues, brand awareness, and customer loyalty all in one place.
Raphael International Salon.
3747 E.15 Mile Rd, Sterling Heights, MI 48310
Phone # 1-586-977-9991